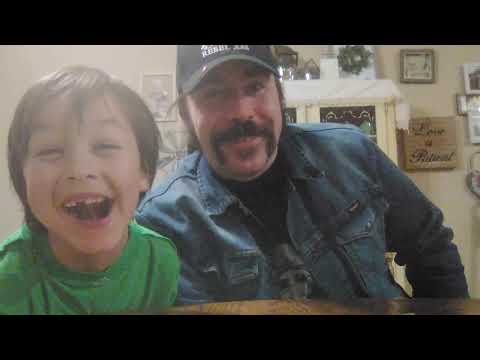 Hey y'all, sorry I havent put together a video in awhile. I've been pretty sick the last couple days. Shot this last night and gave up after the surprise ending, hoping to rerecord today when I was feeling better, and hopefully get a better take... But there just ain't no way.
All that said, I love this vid anyway, on account of the surprise drop ins at the end. Puts a smile on my face.
For those of y'all that don't know, we're having the extremely rare snow/ice storm down here in Dixie, and everything has gone cattywampus. Been a few days of being iced in, some of us without power or water. Lookin like it may just keep on for a few more.
To all my folks scattered across the South, stay in, stay warm, stay safe, and stay healthy. Hopefully this all ends soon... I know I'm about ready for it. Hopefully I'm back soon, and fit as a fiddle to boot. Until then, y'all take care of y'all selves.
Also, here's my link and code for 10% off at Mr. Snuff. It cancels out my shipping costs and then some, w the orders I make. Hopefully that'll come in handy for y'all, too.
https://www.mrsnuff.com?sca_ref=518289.87JvtCf9bS
Code: TheReb2020